Avon Products, Inc. is a British multinational cosmetics, make-up, skin care, haircare, fragrance and personal care company, and is headquartered in London.. 
The company was founded in 1886 by David H. McConnell and was originally known as The California Perfume Company. McConnell started the company to sell door-to-door perfume, and it wasn't long before Avon had become a household name. 
Nowadays, Avon is one of the biggest cosmetics companies in the world, with over 6 million representatives selling products in over 100 countries. And although the Avon has undergone some changes over the years, it remains true to its roots as a direct selling business.
Natura & Co is a Brazilian company that owns and operates several cosmetics brands, including Natura, The Body Shop, and Aesop. In May 2019, Natura & Co announced its intent to acquire Avon.
Overview of the history of Avon Products, Inc.
It's hard to believe, but it can be difficult for women to enter the business world even today. In the 19th and early 20th centuries, it was not common for women to earn a living.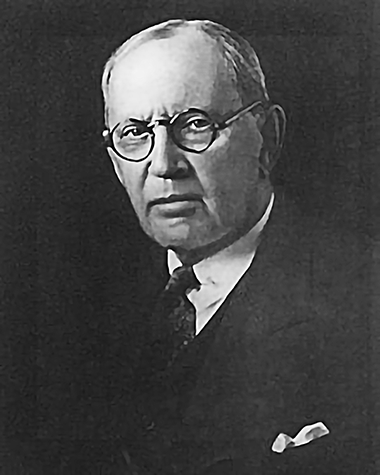 One of the first opportunities for women to earn their living in the United States is this: You can get a job at Avon. From the beginning, it was the most flexible job: Avon's beauty and personal-care products were sold by women who could work at their own pace and manage their businesses. In many cases, they even earned a real income. Avon was not founded as a brand to empower female entrepreneurs. It was more accidental.
David H. McConnell Founder of Avon
David H. McConnell was the male founder of Avon. He started his career in sales in the 1880s as a door to door book salesman. McConnell used a popular gimmick to offer a gift in return for a minute of potential customers' time.
There were not many advertising outlets back then. McConnell dealt with many housewives who were home during the afternoon while their husbands worked.

McConnell was inspired to collaborate with a local pharmacy to create a scent that he could give to anyone who would listen to his book pitch. This method had one problem: customers began to take more interest in McConnell's fragrance than the books.
California Perfume Company
McConnell decided to accept his fate and quit the book business to sell perfume. He was based in New York in 1886 and launched The California Perfume Company, a line that included fragrances. (In 1928, the company was renamed Avon, after McConnell's favourite playwright Shakespeare.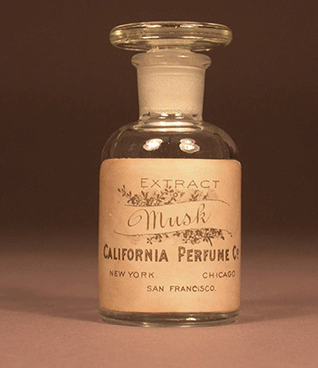 Ideal for that time was the door-to-door perfume sales formula. McConnell would sell the line in small towns and neighbouring states to clients who couldn't travel to shops carrying these products. Ironically, McConnell's success was based on his dependence on women. Persis Foster Eames Albee was his first female Avon representative. She was a wife, mother, and co-founder of the company's distribution system.
Avon Lady
McConnell realized that hiring women to sell his products was the best way to market them to women. Fifty years old, Albee was hired to drive a buggy and train door-to-door in the northeast. Albee quickly began training a group of female salespeople in the same way, and the Avon Lady was born.
What is the "Avon Lady" exactly? The company invented the term, becoming synonymous with the unique aspects. It allows employees to buy products and literature and then resell them on their terms. This is exactly what McConnell did as a bookseller. Avon's unique approach to cosmetic sales has made the brand stand out for more than a century. Albee helped McConnell recruit 12 women to market his 18-piece perfume line in 1887, only one year after starting his perfume business.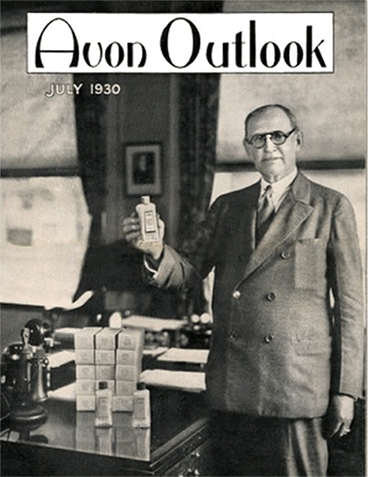 Avon Outlook Magazine
The company created Outlook magazine in 1905 to share advice with employees and keep them informed about company news. Avon released a sales catalogue the following year with enough products. This move helped tremendously increase sales.

Avon's 1906 first printed advertisement appeared in Good Housekeeping. This magazine was the one that published its approval seal in 1931 to 11 Avon products. It is a record number for one company.
Avon increased sales prices when the Great Depression struck in the middle of the 1930s. Avon's sales rose by more than 70%, and business prevailed. Avon provided factory space for the U.S. military during World War II to develop gas masks, pharmaceuticals, and other products. Sales reps from the company began selling war bonds, cosmetics, and perfumes. The business was great, and it only got better.
" Ding Dong, Avon Calling "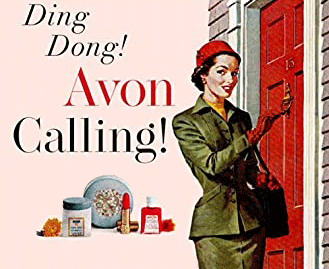 Avon's iconic " Ding Dong, Avon Calling " ad campaign was launched in the 1950s. It was a long-running and successful ad campaign from 1954 to 1967. In 1955, the Avon Foundation was founded to promote humanitarian efforts for women. Today, it focuses mainly on combating breast cancer and domestic violence. Avon has provided employment opportunities to support women and some men. Avon has representatives all over the globe, on five continents, and in more than 100 countries.
Over the past 125 years, the female-centric nature has been admirable. Now the company is managed by a woman! David H. McConnell went from an accidental perfume company to a global beauty corporation. He did this by listening to his intuition and helping women get their careers.
Avon Products, Inc.  History Timeline